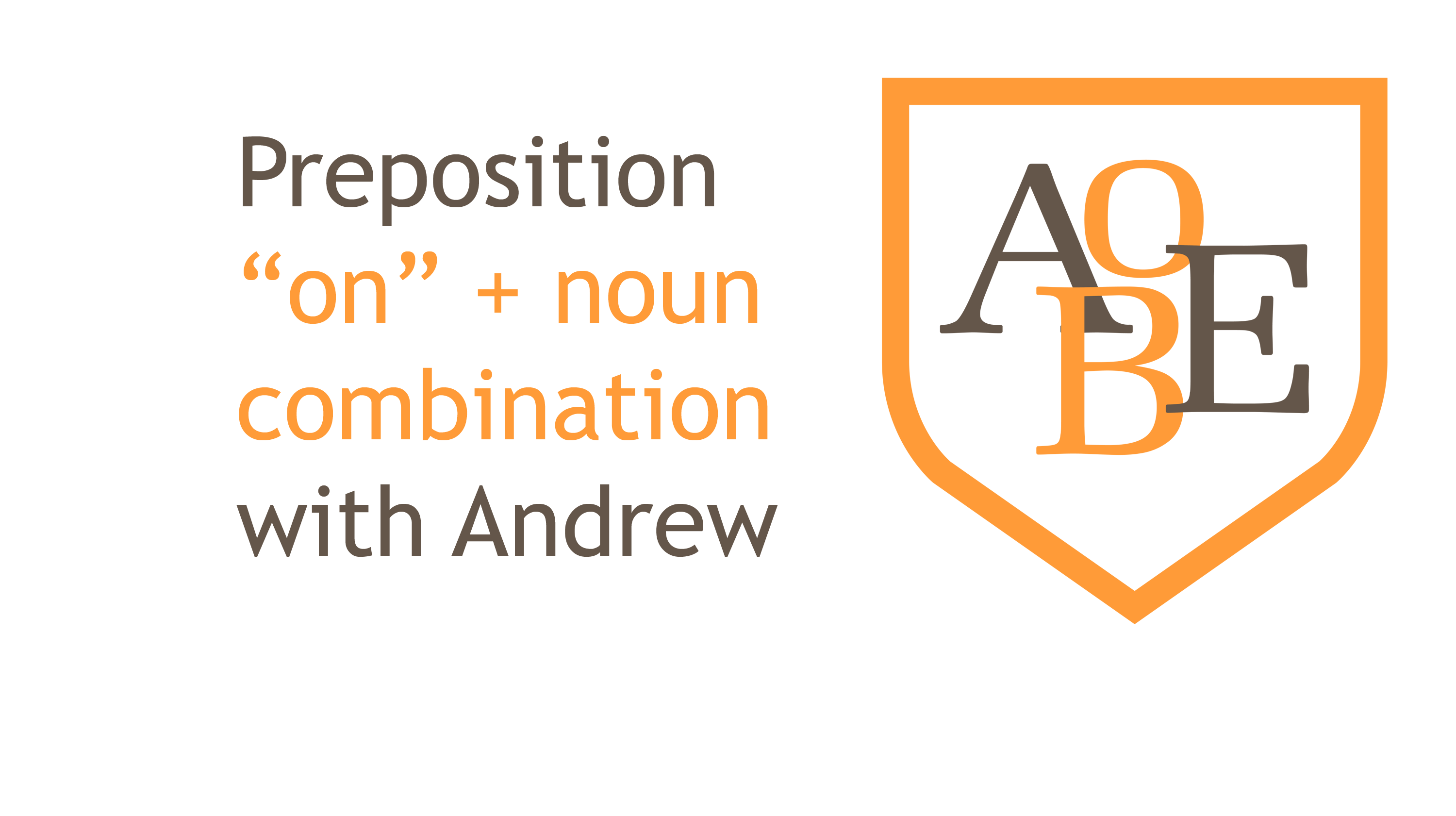 069 Prepositions "on" + noun combinations
Preposition "on" and noun combinations
Welcome to another episode of the Art of Business English, this is episode 69 and the third and final part of my mini-series on preposition and noun combinations.
In episode 67 I looked at the preposition "at" with nouns, as well as explain how these combinations work. In episode 68 I look at the preposition "by" and in today's episode I am going to finish the series by look at the preposition "on".
If you haven't had the chance to listen to the previous two episodes, then I encourage you to go back and listen to them. I offer a very useful list of vocabulary and expressions.
Let's take a look at what we are going to cover today. I will follow the same format as in previous episodes.
A list of 23 common noun combinations with the preposition "on"
The translation for these combinations
Some sample sentences in use
Before I start, I hope you're enjoying this series and if you have any suggestions or there are some areas that you would like to understand better then just send me an email and I will be more than happy to put something together for you.
Let's go then.
Preposition "on" + noun combination
As with the last two episodes, I am going to give you the list as well as the translation for each of the preposition and noun combinations.
If you would like to watch the video then head over to the AOBE website or our YouTube channel to watch it.
Final thoughts
I hope you have found this mini-series useful and I hope that I have clarified the correct use of some of these expressions. There are some really common mistakes made by non-native speakers particularly when trying to use the correct preposition. Remember, these are fixed structures, so you just need to learn and memorise them.
If you are listening to this episode in March of 2019 then this is just a quick heads up to let you know that we are redesigning the Art of Business English website and it should be ready by the end of the month. To co-inside with the launch of the new website we will also be launching some new courses and members benefits. I will look forward to your feedback.
Well that is all from me, I hope you have a great week. Bye for now.
Listen and subscribe for free!
7-step guide to improving your English in meetings
Discover the small steps that will improve your confidence in business English meetings. Our 7-step guide will help you to sell your products and services more confidently in your next meeting.